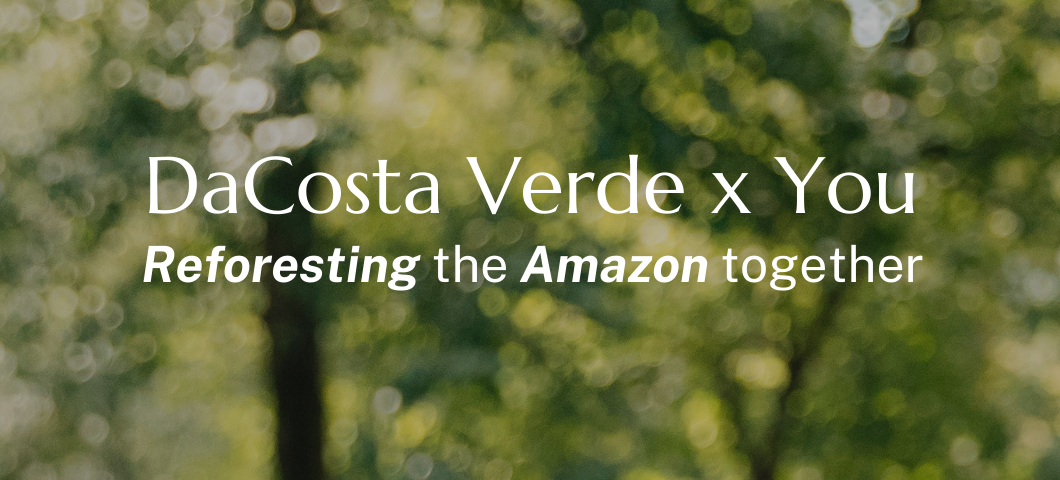 We are on a mission to create a healthy and harmonious relationship between fashion, people, and the planet. 
And to stay true to our mission, we've teamed up with S.O.S Amazônia to launch a mini capsule collection called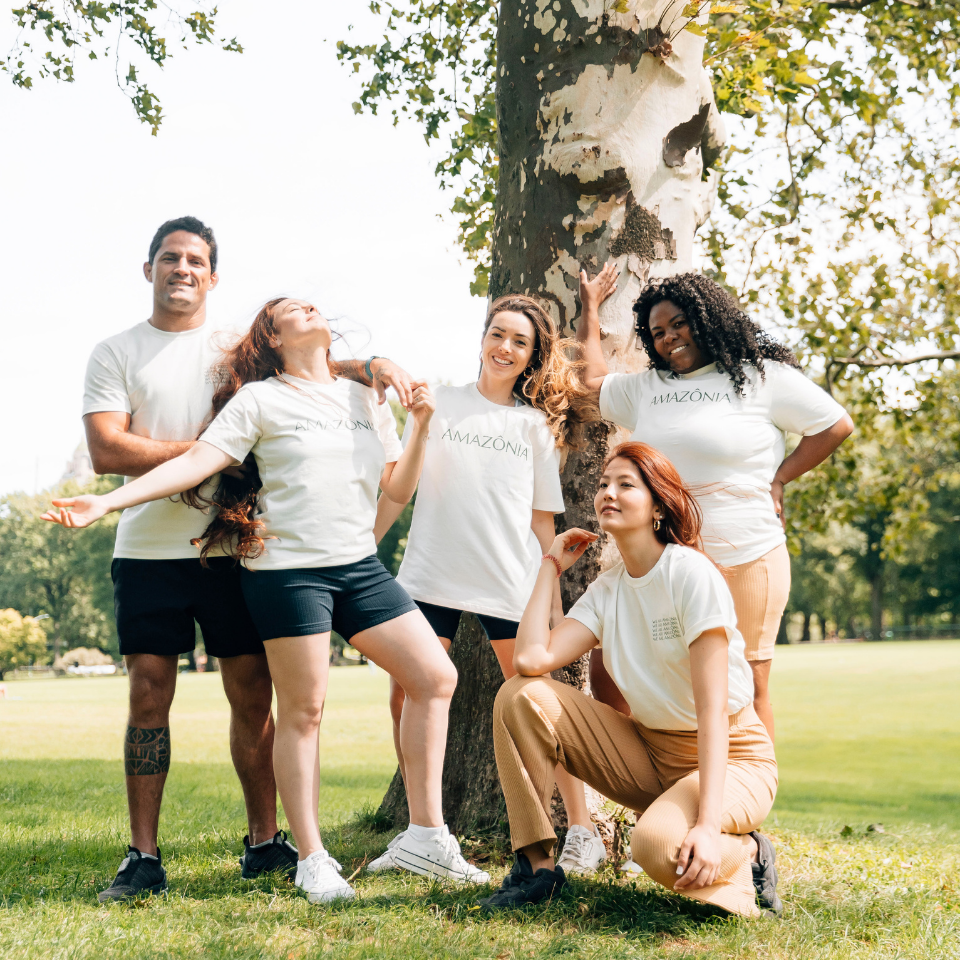 The Mini Capsule Collection 
Designed with Mother Nature in mind, the mini-capsule feature two t-shirts made of 100% certified organic cotton (GOTS), packed in plastic-free packaging, and responsibly made in Brazil. 
Why GOTS certified organic cotton? 
The Global Organic Textiles Standard (GOTS) is recognized as the leading processing standard for textiles made from certified organically produced raw materials.  
It covers the whole supply chain from harvesting to the distribution of the textiles, ensuring that social and environmental standards are met, including the protection of farm and factory workers to the final consumer.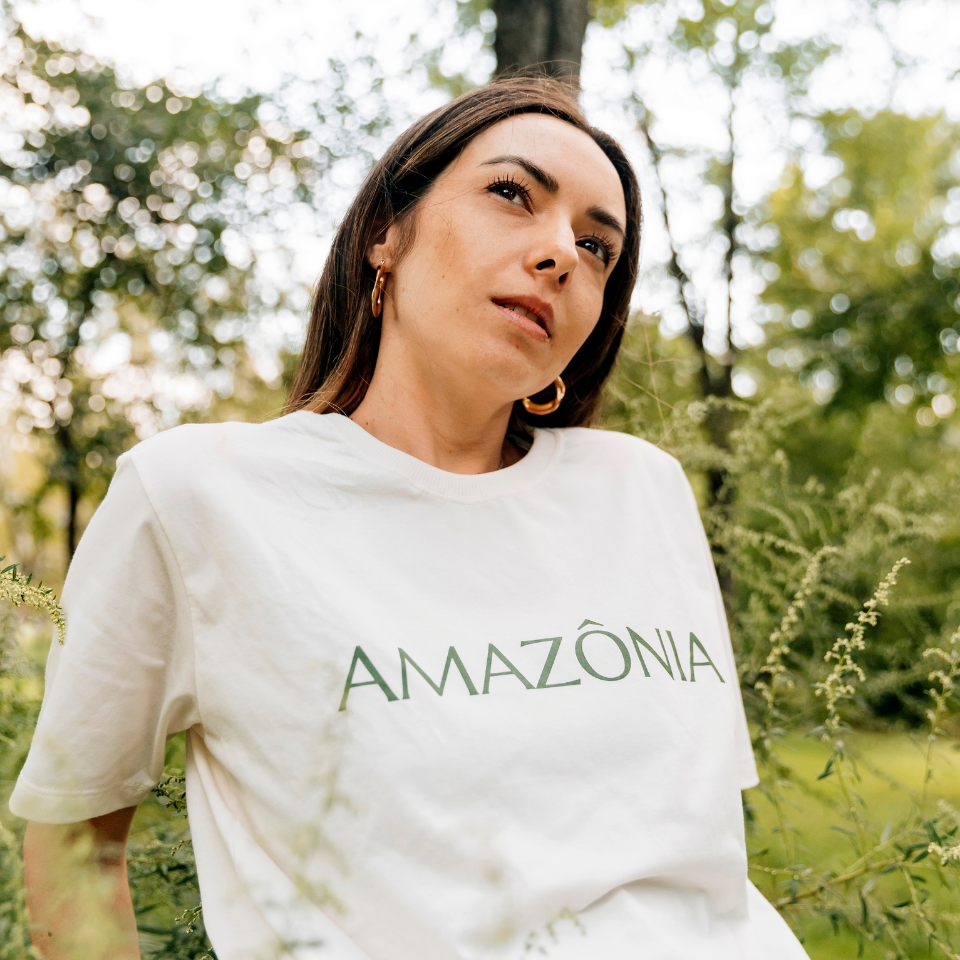 Our connection to the Amazon goes back to our founder, Mäby Dutra, who was born and raised in Brazil. 
The rainforest has been an important part of her life. It has been an inspiration to her and changed her way of thinking as it relates to Mother Nature. So, the least we could do is honor the rainforest that holds a special place in our hearts.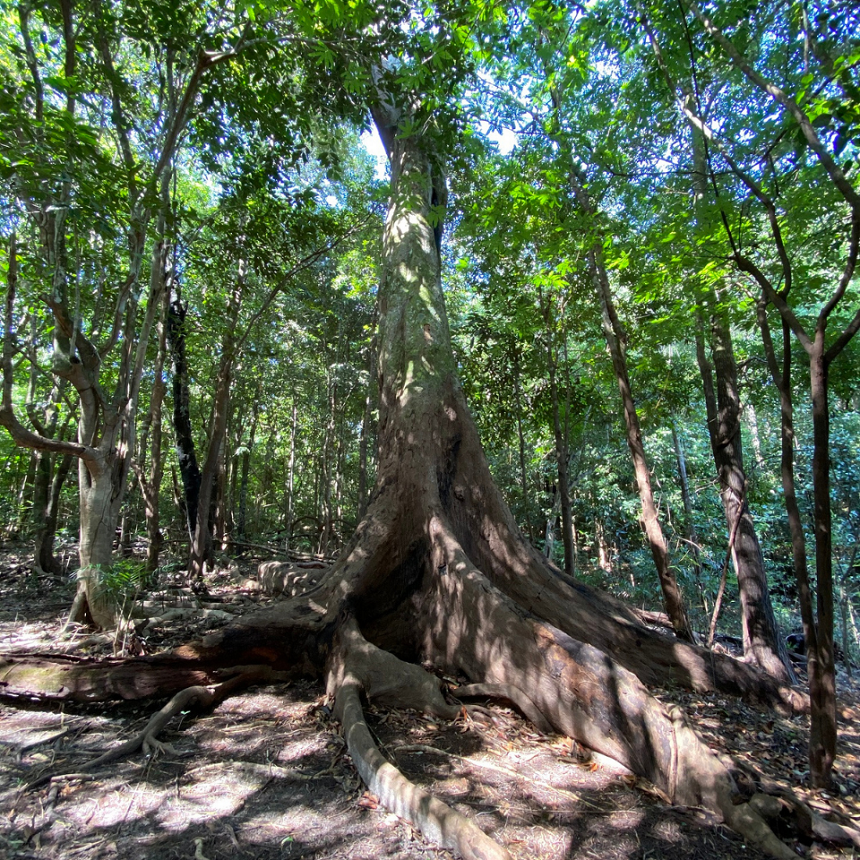 To bring greater awareness about the importance of the rainforest in our lives and to make a positive impact by restoring the Brazilian Amazônia through our products and our tree planting initiative. 
We will plant five trees for each tee gifted or purchased. Join us in our mission to plant 5,000 trees by the end of the campaign. 
Key Facts About the Amazon
Considered a World Heritage Site by UNESCO, The Amazon is considered the lungs of the Earth. It's also known as the giant air conditioner that cools the planet. Home of 30 million people and the biggest biodiversity, it's contemplated as the world's largest land carbon sink and remaining tropical rainforest. Amazonian trees and plants provide 6-9% of the world's oxygen, and the rainforest plays a crucial role in regulating Earth's climate system. Sadly, the rainforest has changed and is no longer as we once knew it. Global Warming, Climate Change, and especially deforestation have changed the rainforest. In 2020, deforestation destroyed the equivalent of more than two football pitches per minute. Let's keep the Rainforest standing for a cooler planet.
About DaCosta Verde
We are a women-founded and led lifestyle brand. Our core values are curated with thoughtful intention and mindfulness from the early design stages. We aim to eradicate environmental disruption across value chains by utilizing the resources we have direct access to (suppliers, fabrics, packaging). Simply, we are starting small with the tools we have and plan to scale as sustainably and ethically as possible.
S.O.S AMAZÔNIA
Recognized as one of the best non-profit organizations in Brazil. S.O.S Amazonia was founded in 1988 with the mission to promote the conservation of biodiversity and the growth of environmental awareness in the Amazon
FASHINNOVATION
A global platform for fostering innovation in the fashion industry and which is also hosting its fifth edition of the WorldWide Talks event, which this year will bring great discussions between respected brands